Published on 06/16/2017 10:22 am
Recharge Your Prepaid Mobile Online – Not a Difficult Task
The Internet has made many things easier. Today's digital generation depends on it for a host of tasks, ranging from shopping to booking travel tickets to staying in touch with loved ones. Digitization has also made paying bills simple and quick and what's more consumers can recharge their phones too. Rather than visiting a physical store and standing in a queue, you can get the job done in a couple of minutes. Mobile service providers have enabled easy online mobile recharge of prepaid mobiles for anyone with an Internet connection. Individuals with a basic, working knowledge of the Internet can follow a step-by-step process.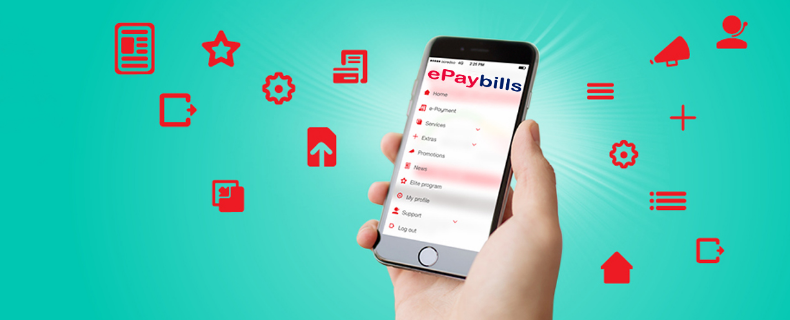 How to Recharge Online
Whenever you are ready to recharge your mobile phone online, the first step you need to do is open your Internet browser and type in the website of your mobile service provider.
Once connected, you need to look for the "Prepaid" link. It will show you a list of recharge options in various categories. For instance, if you want just a bonus top-up, you need to select that option and choose the top-up of your choice. Similarly, if it is a specific mobile recharge plan you need, select the same.
Once you have opted for your prepaid quick recharge, you will have to enter your mobile phone number into the given slot. You may need to enter a few details, such as your email address. While this is usually not mandatory, the confirmation email you will receive upon successful transaction can act as a record of your recharge.
The next step is payment. You will be presented with several options, including debit card payment, credit card payment, and net banking. Which to choose is entirely up to you. All payment channels are encrypted to protect your private information.
Once you select your option, you will be directed to a page where you will need to enter some information. If you have chosen to pay by debit or credit card, you will have to provide your card number, expiry date, and CVV. You will then need to provide your ATM PIN and a one-time password sent to your registered mobile phone number. If you have chosen net banking, you will be directed to your bank's website and will need to log in, authorize payment, and enter a one-time password sent to your mobile phone.
You will receive a confirmation message on your mobile phone and your email (if provided) upon successful payment. The message will contain details of the transaction, such as the transaction number, date, amount, etc.
While the process can be a little daunting for first-time users, it is simple, fast, and secure. What is more, you can recharge your mobile phone on your phone itself via an app. All you have to do is to download, install, and follow the instructions. This way, you need not access to a laptop or a PC. You can recharge on the go as long as you are connected to the Internet.
There are numerous benefits of recharging online. It is incredibly convenient and you can do it in minutes – no more waiting and hunting for recharge plans that physical stores sometimes run out of. It is safe too, as it is offered on secure platforms to protect sensitive details. In addition, recharging online saves time, as you need not visit a store personally.