Published on 08/21/2017 12:17 pm
Airtel D2H Online Recharge Packages and Offers
Who wants to take up the pain of going out every day, walk a mile or drag their vehicles to recharge their direct to home TV connection? Let's say you had the option of just being lazy on your couch and move your fingers through your phone to undertake your activities, wouldn't you love it? Of course! That's why you have to love Airtel's online direct to home recharges for your digital TV.
First you need to browse through the plans you are interested in. Airtel is one of the leading DTH provider in the country and it brings you all channels in English, Hindi and other regional languages. If you are seeking to pump up your digital TV experience, then this network totally works for you as it also offers Netflix. The packages are designed for ease and budgets and hence, you can buy a DTH package for a month, a quarter, six months or one year. Getting started with Airtel's D2H recharge is quite easy.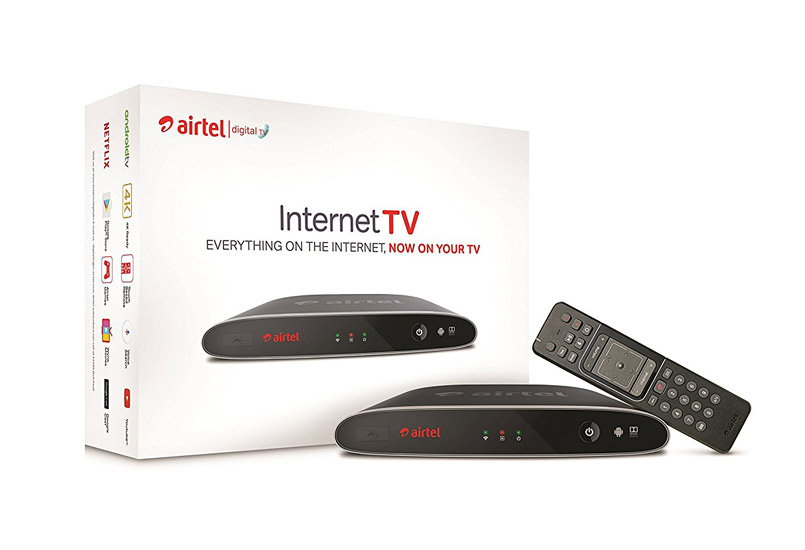 Type in your registered mobile number or your ID on https://www.airtel.in/dth-recharge. The page will show you offers and plans for you. Select the plan you are interested in, and proceed to make the payment. The payment is done online as the name suggests; so you are free to choose the way you want to do it.
The recharge amount varies between Rs. 150 to Rs. 15000. The myPlan starts for as low as Rs 99 per month per connection, for standard definition channels and Rs. 200 per month per connection, for high definition. One set top box available for multiple connections. You can choose multiple connections on one set top box and each member can enjoy channels of their choice. The company offers different packs for its varied user base. These range from value prime kids, my sports, family plus, south max, etc. You even have the option of customizing your pack with the wide range of packs known as Chota packs. For those not familiar with Hindi, chota means small, so this literally translates into small packs. This is perfect if you want to add two or three channels to the pack chosen by you. The chota packs are available for a recharge of one month only.
If you want to do away the problem of having to make a choice between channels, you can also choose the infinity pack priced at Rs,5,500 per month. As per the plan, you will be entitled to all the high definition and the standard definition channels. Value added services with the plans are inclusive of Airtel Movie channels, Disney family movies, iMusic Space, IKidsWorld, Mecca Madina Service, etc. However, some premium channels are not included in the mix. If none of the above suit you, then go in for the alacarte pack. The alacarte options include HBO HD, Times Now HD, several sports and regional language channel. The monthly package is available at a Rs. 150 per month (minimum rental).
These are just some of the options available. Just remember, with technology, everything is easy and with the Internet, you can do so much, and ease off the pressure of your daily life. With just your cards or online accounts, now you can recharge and let every family member enjoy their favorite channel!